MCM Moisture Control
With over 40 years of experience in hygrometry, MCM stand at the forefront of the moisture analysis industry.
MCM was established in 1968 with the primary goal of developing moisture standards for the UK defence industry. By the mid 1970s, it was clear that the hygrometers available at that time could no longer match the performance of MCM's new moisture generators and calibrators. With a drive for progression MCM began work on improving sensing techniques, looking for an alternative to the traditional measuring devices. The result was the MCM MicroView range of analysers.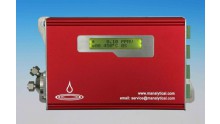 MCM Mini
The brand new MicroView Mini Hygrometer combines MCM's key performance advantages in an unbeatable entry-level transmitter.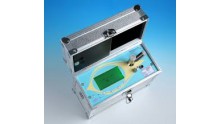 MicroView Portable Hygrometer
Fast, accurate & reliable, MCM's portable hygrometers bring unrivalled confidence and quality of moisture data capture