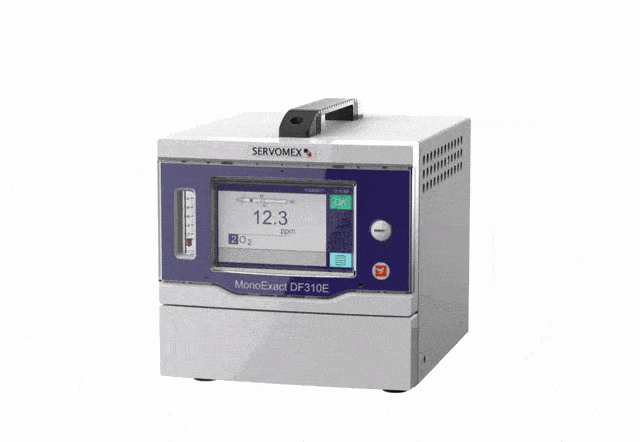 DF310 MonoExact Series
Next-generation digital oxygen analyzer designed for industrial gas applications, combining trace-level measurement with new performance and operational benefits
The MonoExact DF310E has been designed specifically to accurately measure oxygen in various industrial gas (IG) applications including nitrogen, argon and hydrogen production, tanker transfill, specialty gas blending, electronic gases and more. Combining Servomex's latest advances in sensor and analyzer design into an advanced new platform, the DF310E is easy to operate and integrate into a wide range of systems. 
Built around the latest innovations in software and hardware - including a non-depleting Paramagnetic and updated Coulometric digital oxygen sensor - MonoExact DF310E builds on the original DF-310E to give new operational and maintenance benefits that improves user control and reduces cost of ownership.
Offering comprehensive analog and digital communication options for simple integration into a wide range of systems, MonoExact DF310E is backward compatible with existing DF-310E installations, ensuring it complies with existing standards and customer agreements without the need for re-testing or re-qualification.
Key Features:
Optional integration of external AquaXact aluminium oxide (Al2O3) moisture sensor probe to allow for two measurements with one analyser.
0 – 100, 1,000 and the 10,000ppm (Coulometric) / 0 – 25% (Paramagnetic).
5 years replacement warranty on sensor
 Key Applications:
Nitrogen production
Argon production
Hydrogen production
Tanker Transfill applications
Speciality gas blending
Electronic gas verification
Click here to view the brochure
Associated Products & Parts: