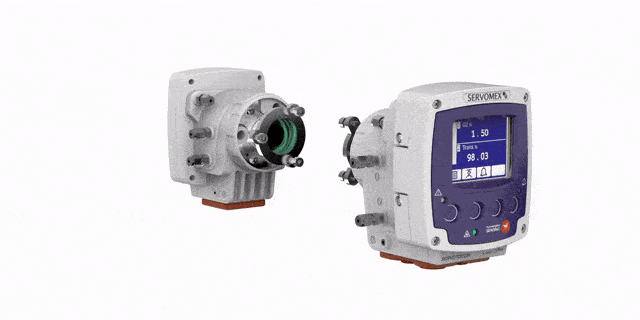 Servotough Laser 3 Plus 7931
The Servomex Laser 3 Plus, next-generation tunable diode laser (TDL) single path spectrometer, combines unique features, leading performance and reduced cost-of-ownership in a revolutionary compact design
The SERVOTOUGH Laser 3 Plus is a revolution in TDL Absorption Spectroscopy analysis: a highly compact gas monitor for in-situ cross stack applications, which delivers exceptional performance benefits in a compact design.
Servomex's pioneering approach to design has produced an analyzer that occupies a footprint up to 1/10th the size of competitor products and includes an integrated display and key pad. This provides instant benefits in terms of installation ease and flexibility.
The SERVOTOUGH Laser 3 Plus delivers exceptional TDL performance with a fast response. Utilizing the latest Wavelength Modulated Spectroscopy (WMS) measurement techniques with advanced Servomex signal processing, the Laser 3 Plus provides stable and repeatable results with minimal installation and maintenance costs.
Key Features:
Line Lock Technology – Safe, Secure, Reliable
Hazardous Area approved
Intuitive alignment for easy installation and maintenance
Simple to install and operate
Process temp up to 1,500°C
Negligible Zero Drift
Paths from 0.1m to 25m
Performs in high particulate environments
Key Applications:
Process Heaters
Incinerators
Thermal Crackers
Coal Mills
ESP Protection
Thermal Oxidizers
Power Stations
Furnaces
Process Oxygen
Ammonia Slip DeNOX
Click here to view 'Combustion CO Plus CH4' brochure
Click here to view 'Combustion CO' brochure
Click here to view 'Combustion Oxygen' brochure
Click here to view 'DeNOx Ammonia' brochure
Click here to view 'Process Oxygen' brochure
Associated Products & Parts: