Process GC Analysis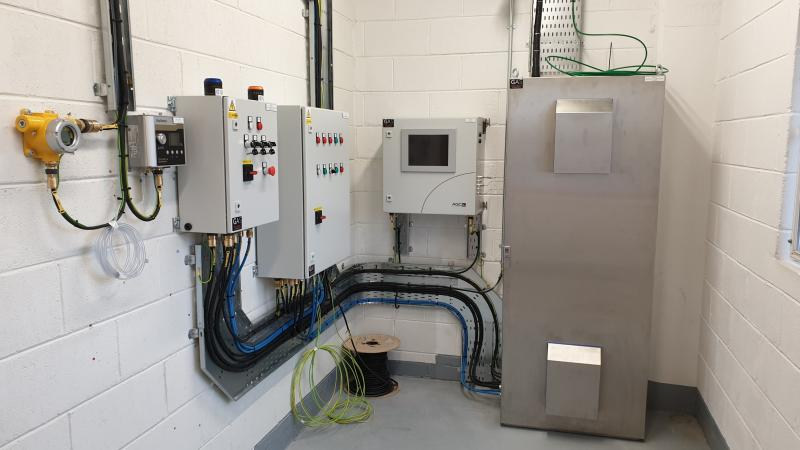 This system was designed for the analysis of % Hydrogen (H2), and % Oxygen (O2) during a complex Suzuki reaction within the headspace of a Pharmaceutical vessel.

Working with such an explosive gas mixture generates unique and multi-disciplined challenges when designing a safe system! The most obvious is hazardous area certification, but less so was the significant work needed in optimising pressure/vacuum cycles, dealing with potential boiling solvent reflux, designing the calibration validation system, or analysing the system flows and pressures.
However, we addressed all of those issues and were able to hand over a system that met the brief.

Hydrogen in the range 0-60% was measured using an AGC TCD process GC, an extremely robust and reliable instrument whilst the % Oxygen was analysed using the tried and trusted Servomex OXY paramagnetic Oxygen analyser. Nice Project and one we are proud to have been involved in!